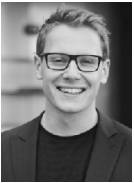 Eric Termuende is a thought leader on optimizing workplace culture, the future of work, and engagement in the workplace. An entrepreneur and bestselling author of Rethink Work, Eric is the co-founder of NoW Innovations, an organization that democratizes access to the most innovative people, culture and operational practices for HR. He dispels generational groupings to help organizations re-humanize and gain more out of their workforce. Eric's actionable takeaways help organizations drive engagement through connection and trust.
Eric believes that if he can help make people's lives better at work; he can make people's lives better outside of it. His presentations go beyond diversity and inclusion to help audiences understand people and patterns in order to optimize the workplace.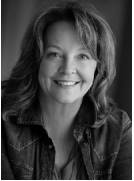 As an award winning Celebrity Humorist Speaker, Trainer and Consultant. For the past 27 years, Linda's footprint is seen and experienced around the world. Her mission is to get people Fired up and Ready to Shift or Get off the Pot!
The Top 60 Motivational Speakers in the World includes Linda Edgecombe. Her non-BS approach is refreshing, engaging and relevant. Linda's latest book and Ted Talk, "Breaking Busy – Finding Peace in the Chaos" is a game changer for those who want to step off the treadmill. Change has never been this painless! She energizes every room as she leads people to loosen up, lighten the load and laugh. Linda has been featured in the Wall Street Journal as an expert in "Shifting Perspectives". Her messages are as welcome as a deep belly laugh and as profound as an honest look in the mirror.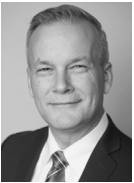 Alan Legal has 38 years of technology design, delivery and support experience with the last 13 as CIO/Vice President. A skilled, polished executive, he has provided information technology leadership to enterprises in both the public and private sectors. Industry verticals served include legal/law, energy and energy transportation, insurance, financial and professional services, senior housing, post-secondary education and government.
Alan is recognized for the development of comprehensive strategic technology plans that are tightly aligned with organizational business goals, providing best value for companies by right sizing the technology, people and processes used to deliver I.T. His specialties include strategic business analysis, operational delivery and execution excellence, cybersecurity and risk analysis, cloud adoption, leadership, personnel and financial management, change management, mergers and acquisitions, disaster recovery planning as well as project and program management.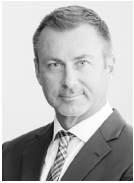 As Chief Operating Officer at Singleton Reynolds, Blair is responsible for firm strategy and the overall day-to-day operations of the firm. He is a member of the Management Committee and provides strategic input to firm direction and opportunities. Blair also oversees the activities of Human Resources, IT, Marketing & Business Development, Knowledge Management, Litigation Support, and the Practice Groups.
Blair's business background, combined with his valuable law firm experience and leadership skills enables him to effectively execute the firm's goals and this includes Singleton Reynolds' position as a leading provider of high-value legal services, as well as a focus on performance in all areas of the firm.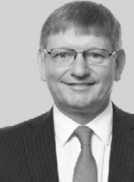 William Westeringh, QC is the Fasken Martineau Managing Partner for the Vancouver and Surrey offices, and is responsible for the overall operations in the BC region. Passionate about providing exemplary service to clients, Will is constantly looking for new ways to build on the firm's already client-centric culture.
To ensure the firm sustains a strong presence in the region, and attracts and trains top talent, Will assumes a leadership role for developing and maintaining the Fasken brand. This includes supporting a wide variety of community endeavours from assisting in times of need to partnerships and events that involve the whole firm.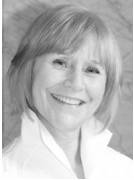 Rhonda Caldwell is the founder of Caldwell Communications Inc., a Vancouver based management consulting and professional development company. As a business owner with over 20 years of corporate and entrepreneurial experience, Rhonda offers real world solutions that are immediately applicable. She has provided services to organizations across North America as a consultant, training designer, classroom facilitator and coach. She focuses on giving people the skills they need to enhance their personal and team performance, and strengthen their business relationships with colleagues and clients.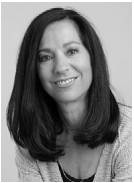 Marla is a speaker, consultant and coach who focuses on resilience, well- being, and supporting organizations and individuals to flourish. She has been creating and developing programs for over 25 years and has been facilitating CPD accredited training since 2010. Marla is a Certified Positive Psychology Coach, a Certified practitioner in Applied Positive Psychology, she holds a B.SC. in Kinesiology, and brings extensive background and experience in Applied Mindfulness practices. Previously, Marla held the position of Stress Management Therapist at the Centre for Addiction and Mental Health in Toronto for over 13 years. Marla is the principal of For Health – a Well-being and Performance Consultancy. She brings her background in mind-body science, positive psychology and coaching to provide accessible strategies and practical applications to support people and organizations to thrive. You can find more information on Marla at www.forhealth.ca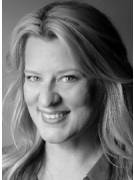 Brianna (Brie) Leung is a principal consultant with GrowthPlay and is focused on helping law firms and professional services firms innovate in the way they create, deliver and communicate value to clients. She regularly trains groups and coaches individuals on design thinking, business development and change management. Brie has worked with and for law firms for 20 years in a variety of consulting and marketing roles, always with a focus on helping professionals solve their business challenges by gaining a better understanding of the human factor. She is a past recipient of ILTA's Consultant of the Year award and two-time finalist for ILTA's Thought Leader of the Year. Brie holds an MBA in international business from Thunderbird.
Come together and expand your knowledge!
Leave elevated, empowered and inspired!