Event

Cocktails, Conversation & Creativity
Conference Kick-off Reception

Location

Vancouver Convention Centre East
East Meeting Rooms 8 & 15
Location

East Meeting Rooms 11 & 12
Engage Now! Take the Lead, Embrace Change and Inspire Others
Learning how to manage yourself around situations and events that are outside of your control is not as complex as you may think. The process often necessitates a shift in perspective, readiness to let go of the old and willingness to embrace the new.
Adapting to a rapidly changing business environment is expected, yet many people feel even more afraid. On the other hand, it is equally concerning to lull ourselves into a false sense of security during positive times.
Innovative thinking is essential. You will learn the core reasons behind resistance to change, how to achieve greater levels of acceptance among stakeholders in order to move beyond the "status quo," and, ultimately, how to implement new strategies and approaches for long-term results.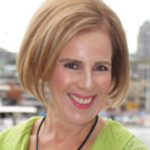 Michelle Ray is a highly sought-after international business keynote speaker, entrepreneur, author and educator who advocates the importance of developing leadership and accountability skills, regardless of one's title. She is committed to helping her clients in an array of industries create engaged workplaces, develop exceptional leaders and implement practical strategies to revitalize their cultures.
Now residing in Vancouver, Canada, Michelle helps individuals at every level in your organization to master personal leadership—the ability to take charge of oneself first in any situation. She speaks passionately about self–actualization, change, the importance of authentic leadership in the workplace and the responsibility of positive communication and influence.
Michelle has been featured in renowned publications such as Inc., Investors Business Daily, the Globe and Mail and has appeared as a guest on numerous TV and radio programs including WCBS Opening Bell Report. She is the author of Lead Yourself First! Indispensable Lessons In Business and In Life.
Location

East Meeting Rooms 11 & 12
From Chaos to Order: Improving Project Delivery
Presenter/Workshop Leader: Pamela Hollington
The smooth running of a project is more than luck. It takes skill, knowledge and organization to effectively implement change. Utilizing a project management structure will help you set reasonable time lines, anticipate points of possible difficulties, and establish contingencies to overcome problems. There are many approaches to project management that can help us achieve our goals. Pamela Hollington will present us with one of those options. The session includes a workshop for hands-on experience. She will cover:
key concepts of project management
establishing the project scope
work breakdown structure
planning your budget and timeline
risk management and contingency planning
change management and communications management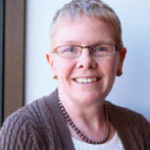 Pamela Hollington, MBA, is an experienced management consultant and trainer with a strong knowledge of business processes and management issues. She has over 30 years of business experience, including work in the financial, manufacturing, distribution and retail industries, and consulting and volunteer engagements in the public, private and non-profit sectors. Her background includes work in information technology, project management, business analysis, process improvement, and business strategy development and implementation.
Pamela has developed and delivered management, technology, process and strategy education sessions for private and public organizations, and she teaches courses in Project Management, Business Analysis and Non-Profit Management at SFU Continuing Studies. She has also presented workshops and keynote sessions at local and national conferences. She frequently speaks at local professional events and delivers conferences and workshops to a broad range of audiences.
Pamela founded Rebound Consulting Ltd. in 1995 and is a past president of the West Coast B.C. chapter of the Project Management Institute (PMI®) leading its Information Systems Specific Interest Group meetings in Vancouver.
Location

East Meeting Rooms 11 & 12
Communication and Influence Through Change
Presenter: Suzanne Ricard Greenway
Why is it, despite the fact that most of us recognize we are all wired differently, we still adopt the same method of communication when it comes to change management? What if we were to adapt our approach to the needs of those with whom we are communicating? What would we need to do differently?
When it comes to communication, our personality type plays a key role in both how we process and communicate information. When it comes to change, our personality 'temperaments' dictate what will get our buy-in and what can trigger our resistance.
This unique workshop will provide you with the opportunity to understand your personality type and how others are different through the TypeCoach Verifier prior to the workshop*.
During the workshop, we will explore the four temperaments and the core drivers that motivate them. Strategies for targeting their differing needs and values will be explored, and successes and challenges will be shared and examined in light of this new information.
By the end of the workshop you will have:
Uncovered your own personality type (in pre-work*)
Discovered the four temperaments and explored strategies to gain their buy-in to play their part in the transformation
Shared best practice, challenges and insights of your own experiences in communicating change
Gathered ideas and strategies to support the development of an effective change management communication strategy.
*Thanks to the generosity of Rob Toomey, former corporate lawyer, and his partner Carly Toomey, founders of TypeCoach, every conference delegate will receive access to a confidential TypeCoach account. Each account is valued at $80 and will provide you with lifetime access to the coaching and videos as well as the Type to Type Communication Tool to refer back to as you develop your communication plans.
Please note:
In order to get the most from the workshop, please plan to complete the TypeCoach Verifier (20 minutes) prior to attending the conference. Once you set up your personality TypeCoach account with the complimentary code you will have lifetime access to your account.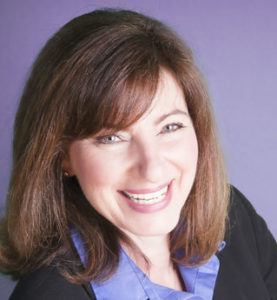 Suzanne is a professional certified executive coach who specializes in leadership and team development. With over 20 years of experience at strategic, management and operational levels, Suzanne has worked in diverse environments including Government, private and non-profit sectors in Canada and the United Kingdom. Suzanne partners with her clients to help them identify strategies and solutions to lead change effectively, improve communication skills, shift cultural mindset, increase productivity and achieve their personal and professional goals.
Program designer and workshop facilitator, Suzanne brings psychometric assessments as well as customized 360 interviews to her work to take teams to the next level.
Ready to Engage, Plan and Communicate?
We hope to see you! Register today!