Vancouver Convention Centre East
Thursday, April 21, 2022
10:45 am – 11:45 am | East Meeting Rooms 11 & 12
Transformational Leadership – A 10 Step Guide
Keynote Speaker – Celina Caesar-Chavannes
Celina reveals the top 10 lessons she curated as an award winning entrepreneur, and continued to use throughout her political career. Through engaging anecdotes, funny stories, and practical examples, she paints a clear picture of how individual leaders can thrive in their lives and organizations.  From being on stage with Prince to dreadful stories of potentially irritating First Lady Michelle Obama, Celina is as vulnerable, as she is vibrant, and it all starts with the first step to transformation.
Learning Objectives:
Challenge your personal perspective of transformational leadership, and through evaluative critical thought,
discover personal and professional growth
Identify clear and practical steps to inspire and motivate creative thought and innovation in your firm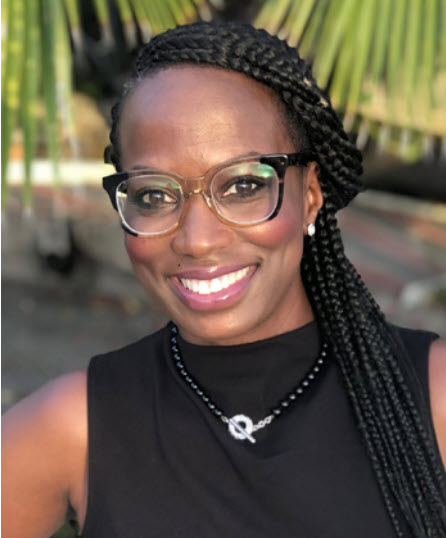 Celina Caesar-Chavannes is a renowned research consultant and has worked with a variety of private, government and non-government organizations. She currently serves as the Sr. Advisor, EDI Initiatives and Adjunct Lecturer at Queen's University and her book, "Can you hear me now?", was shortlisted for the Shaughnessy Cohen Prize for political writing. As a former Member of Parliament, she served as Parliamentary Secretary to Prime Minister Justin  Trudeau and as the Parliamentary Secretary to the Minister of International Development et la Francophonie. During her term as an MP, Celina advocated for people suffering with mental illness with her efforts being recognized through various awards and publications, including the April 2018 edition of O (Oprah Winfrey) Magazine. Before entering politics, Mrs. Caesar Chavannes was a successful entrepreneur, launching and growing an award-winning research management consulting firm, with a particular focus on neurological conditions.
Thursday, April 21, 2022
3:00 pm – 4:30 pm | East Meeting Rooms 11 & 12
Evolving Leaders – Learning Today's Lessons To Lead For Tomorrow
Panel moderated by Lindsay Chan
Panelists: Tracey Gurton, Megan McAllister, Lindsay Chan
How people work has undergone a massive shift in the last couple of years. With it, we have started to examine how we lead and manage our people and teams. Join a panel of experts in human resources, organizational behaviour, and innovation as they discuss what's changed, what hasn't and what administrative leaders in the legal industry should start to focus on as we move forward.
Learning Objectives:
Engage in an active discussion of the consequences of recent disruptions to the way we work, and identify key focus areas to incorporate into your firm's strategic planning
Tailor your firm's strategic plan to meet the challenges of the new workplace 'normal' and develop the agility necessary in an environment which remains in flux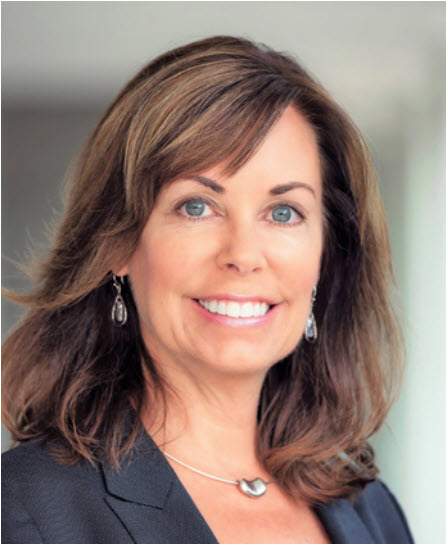 Tracey Gurton is a faculty member at the UBC Sauder School of Business. She has been with the University of British Columbia for almost two decades, and has been recognized for teaching excellence. She teaches full time in the MBA, MM, and BCOM programs – plus facilitates extensively in Sauder's Executive Education Division. Her subject areas include Organizational Culture, Leadership, Emotional Intelligence, Managing Change, and Trust on Teams. Tracey also works directly with organizations, delivering professional development programs to executives, managers, and groups within private companies and public organizations. She believes that a paramount responsibility in teaching, speaking, and consulting is to bring theory to life, with practical examples and experiences.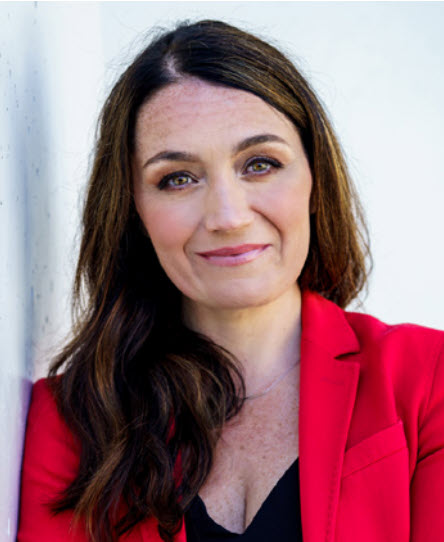 Megan McAllister is a Professional Coach & Executive HR consultant who works across industries and businesses in pursuit of her mission to create a ripple effect of better workplaces and happier, healthier people. Megan's professional background includes being an award-winning HR Executive for 10+ years, at which time she led the HR function across Canada for one of the world's largest law firms. Megan holds a Bachelor of Business Administration with a specialization in Human Resources, a CPHR designation and has extensive ongoing education in professional coaching, advanced leadership, mindfulness, mental health awareness and psychological safety. Megan is a curious lifelong learner, an avid networker and active in various professional groups focused on women's leadership, the Human Resources profession and the legal management industry. Megan is passionate about all of us living our best lives and she counts laughter as one of her most important KPI's.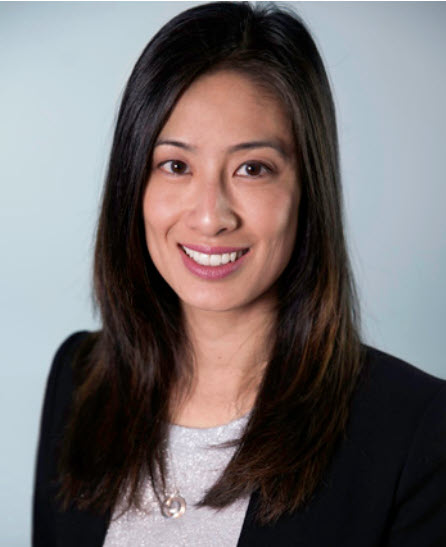 Lindsay Chan is currently the Vice President at NATIONAL Public Relations. She is a communications strategist with more than 15 years' experience in BC's technology, government and not-for-profit sectors. At NATIONAL, she is a trusted adviser and dynamic storyteller, known for her collaborative nature and ability to help her clients achieve their goals through effective media relations, thought leadership and story-telling efforts. Lindsay is a part of NATIONAL's technology practice, a team of experts who collectively offer a wealth of experience working with B2B and B2C companies in telecom, cloud, enterprise, e-Commerce, health IT and consumer tech. A Vancouver native, Lindsay has deep roots in BC's tech and innovation community and is an advocate for opportunities for women in leadership roles. She sits on the Board of Directors of HR Tech Group and is a graduate of UBC's Sauder School of Business.
50th Anniversary Reception & Dinner
5:00 pm | Reception | East Ballroom A
Special presenter – The Right Honourable Beverley McLachlin
6:15 pm – 7:00 pm | Presentation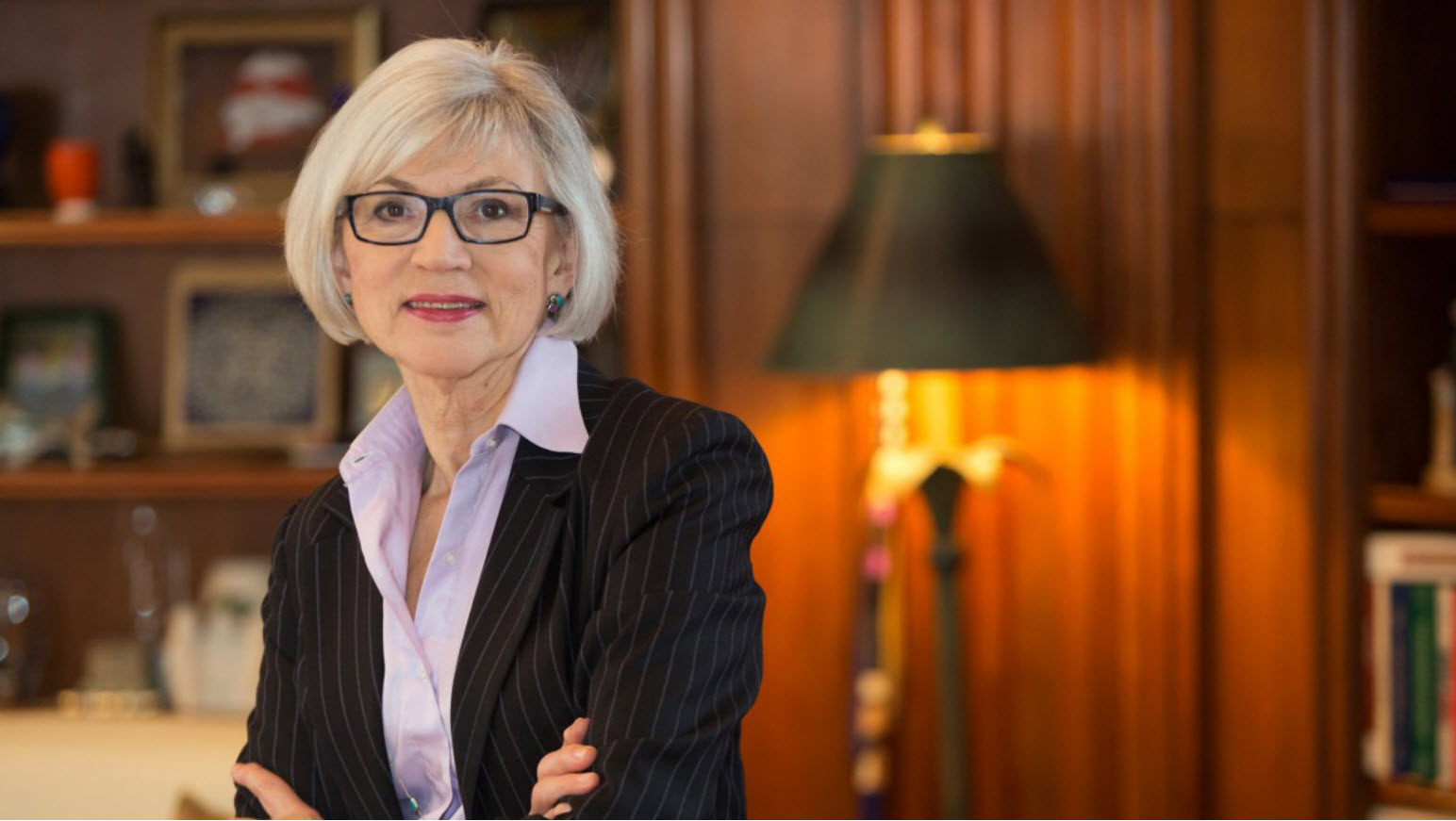 The Right Honourable Beverley McLachlin will present a thoughtful reflection on her rich, wide-ranging career and her time as Chief Justice (which she calls the "centrepiece of her life"). Drawing from her deep knowledge of hot- button issues – from mental health to diversity to politics to the justice system and beyond – she will delve into the challenges Canadians are facing right now. Walk away with that special buzzing feeling you only get when you have witnessed something very, very special.
The Right Honourable Beverley McLachlin is an icon. Full stop. There's no other way to describe the small-town girl from Alberta who grew up to become the first woman and longest serving Chief Justice of Canada. Her judicial career began in April 1981 when she was appointed to the Vancouver County Court. In September 1981, she was appointed to the Supreme Court of British Columbia. She was elevated to the British Columbia Court of Appeal in December 1985 and was appointed Chief Justice of the Supreme Court of British Columbia in September 1988. Seven months later, in April 1989, she was sworn in as a Justice of the Supreme Court of Canada. On January 7, 2000, she was appointed Chief Justice of Canada. A post she held until her retirement in 2017. She is the author of numerous articles and publications. Since retiring from her judicial career she has published her acclaimed first novel, crime thriller "Full Disclosure" in 2018 followed by the second book in the series, "Denial", which was published in September 2021.
Design Thinking Lab – Designing the Future of our Firms
Speaker – Brianna Leung, Director of Strategy & Marketing, Much Shelist, P.C.
Do you enjoy collaborating, sharing and learning with your peers to get new ideas and inspiration to apply at your firm? Do you benefit from learning by doing? Have you heard of Design Thinking, but are not sure what it entails? Then this fast-paced, highly interactive session is for you, as you will be taken through an accelerated design- thinking lab to learn and apply the process of design thinking while you work with colleagues to re-imagine the future of your law firm leadership efforts.
Learning Objectives:
Understand the five stages of design thinking to guide improved problem solving
Access tools and best practices that you can use to lead others through the design thinking process
Identify ideas and possibilities to deepen engagement in your firm's innovation initiatives
Focus and refine your ability to holistically identify ideas and solutions to challenges and problems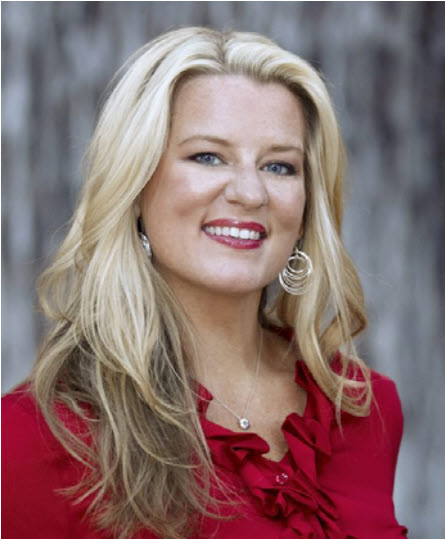 Brianna Leung draws from over two decades of experience in leading human centered change and innovation in professional and legal services firms. As Director of Strategy and Marketing for Much Shelist, a full-service law firm, Brianna serves as the centralized point of leadership dedicated to driving client-centric growth by aligning strategic planning, marketing and business development efforts across the organization. Prior to joining Much, Brianna consulted for GrowthPlay, a marketing and sales enablement firm. She also founded Red Bird Strategy, LLC, a firm specializing in leadership training, team building and design thinking. Throughout her career, Brianna has held multiple national leadership, sales and marketing positions and is a past recipient of ILTA's Consultant of the Year award and two-time finalist for ILTA's Thought Leader of the Year.
Business Vitals – Cyber Resilience and Security Incident Readiness
Speakers – Claire Feltrin, Jomar Gacoscos & Neumann Lim, Deloitte
In the wake of ongoing high profile, large-scale security incidents and growing risk arising from emerging cybersecurity threats, organizations are taking steps to enhance their security breach readiness. Often asked by their clients to create tailored security incident response plans that contemplate both privacy law requirements and technical cybersecurity standards, this workshop will be offered by experts in both of these fields of expertise, in order to provide you with a holistic perspective on security incident readiness. In particular, this workshop will cover a number of breach planning and response topics, including but not limited to: preparing an effective incident response protocol; timing and content of breach notices; interactions with Data Protection Regulators; managing expectations and apportioning risk/liability among third party vendors; reporting to law enforcement and other relevant organizations/institutions; maintaining appropriate breach records; and lessons learned from federal breach notification findings. Finally, attendees will be engaged in mock breach case studies, during which you can apply what you've learned to real life breach situations.
Learning Objectives:
Identify cyber risks to your firm, and develop a robust action plan to address risks based on industry best practice
Administer the steps to keep your threat analysis current, and your response plan agile in a constantly
evolving landscape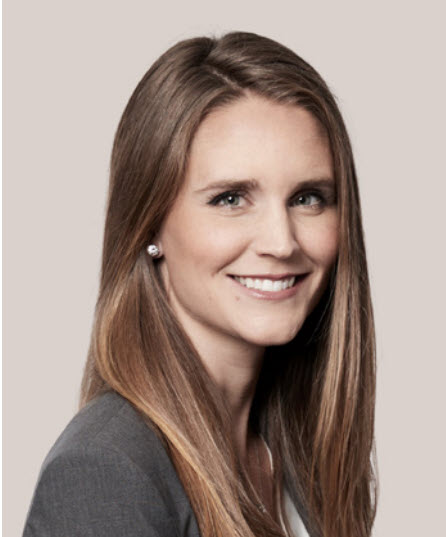 Claire Feltin is a member of Deloitte Legal's Privacy and Cybersecurity team. She joined Deloitte Legal in September 2020 after gaining five years of experience in privacy, data management and cybersecurity law at two of Canada's leading national law firms. She works with clients from all sectors to achieve business objectives through the innovative use of personal information, while ensuring compliance and managing risk (including, data governance and incident response planning). Working closely with Deloitte's cybersecurity experts, Claire has helped clients respond to a full range of data breach incidents and has acted as lead associate on some of Canada's most high-profile regulatory investigations (including the Office of the Privacy Commissioner of Canada's Facebook/Cambridge Analytica investigation). She is called to the Bar in both Ontario and British Columbia and has held various executive positions on the Canadian and Ontario Bar Associations' Privacy and Access to Information Law sections since 2017.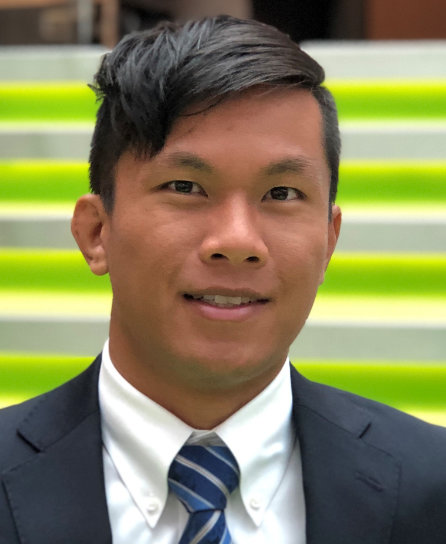 Jomar Gacoscos is a Senior Consultant at Deloitte specializing in Cyber Incident Response and Payment Card Industry Data Security Standards (PCI DSS) consulting. In Incident Response, Jomar has been an advisor for public and private sector organizations across Canada affected by ransomware and business email compromise incidents – some of these incidents have been high-profile public cases. Jomar also advises clients through various proactive cybersecurity services such as Cyber Awareness Training and Incident Response planning. In the PCI DSS industry, Jomar helps support clients by assessing their current PCI DSS Compliance standing and provides PCI DSS and industry good practice recommendations. Jomar also has experience supporting clients in their operational PCI DSS activities.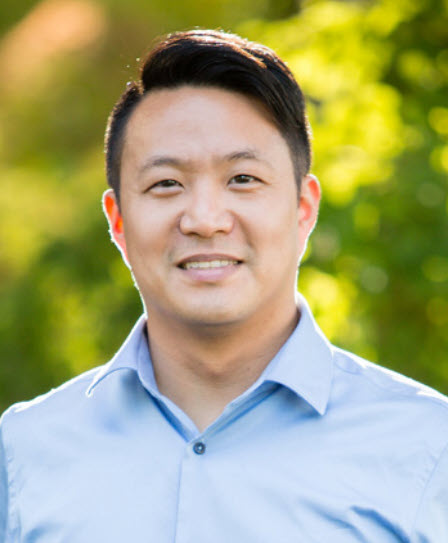 Neumann Lim is a senior manager at Deloitte where he leads the development of the services, strategies and methodologies on cyber detection and incident response. Prior to this role, Neumann spent several years working with large enterprises and governments specializing in incident response. With more than 14 years of infosec experience, he enjoys analyzing malware, reverse engineering and vulnerability research. Neumann has been invited to share his thought leadership at conferences such as Grayhat Conf, DefCon BlueTeam Village, Toronto CISO Summit and CCTX. In his off time, Neumann participates in CTFs and mentors new students interested in infosec while maintaining active membership of various security organizations such as DEFCON, HTCIA, ISC2 and EC-Council.
Building Trust & Rapport
Speaker – Diane Ross, Elephant Conversations
Every great relationship starts with a conversation. By showing those around us support, encouragement and appreciation, even when the going gets tough, we send a message that we value them. By taking responsibility for your actions and decisions, knowing how to handle feedback like a pro, and understanding how you can manage gossip and complaining, you're able to build the trust and rapport your team needs to be successful. This workshop is an action-packed interactive session for leaders to improve relationships and communications with those they lead and work with.
Learning Objectives:
Implement steps to create trust, and be able to navigate tough conversations, hold yourself and others
accountable, and set expectations and boundaries
Develop a growth mindset, and build rapport with colleagues and business stakeholders
Challenge personal and workplace assumptions of what it means to be a leader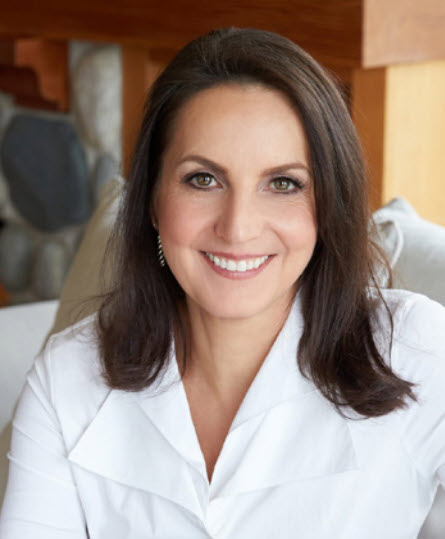 Diane A. Ross is a certified executive coach, professional leadership mentor, facilitator and 'difficult conversations' expert, and author. For over 15 years, Diane has been teaching leaders and individual contributors how to communicate with confidence, poise and power. She is a Gallup-Certified Strengths Coach with extensive experience coaching individuals and organizations through strengths-based leadership development. She has trained in Advanced Negotiation and Mediation at Harvard Law School.
Making Sense of Mindfulness in the Workplace
Keynote Speaker – Keith Macpherson
According to the statistics published by The Leadership Circle Profile, 80% of workers are operating in a reactive leadership capacity. With an alarming number of reported cases of stress, anxiety, and depression in the workplace, mindfulness is becoming a very important practice to build resiliency and balance in the workplace culture. Mindfulness also is an entryway into developing effective, creative leadership in the workplace culture.
Learning Objectives:
Mindfulness has become a very popular buzz word in our culture; define what it means, why it is important, and how it can
assist with improving work/life balance, stress and anxiety
Integrate tangible strategies to achieve the benefits of mindfulness in the workplace, including greater productivity, and
countermanding stress and anxiety
Raise awareness of limiting beliefs and coach others to re-frame them using practical tools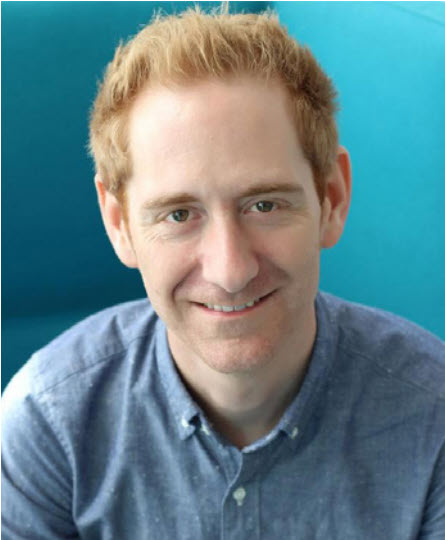 Keith Macpherson is a Canadian mindfulness coach, speaker and author who has taught thousands of people the practice of going inward to create transformative breakthroughs that will lead to their best lives. He is author of the bestselling book, "Making Sense of Mindfulness - 5 Principles to Integrate Mindfulness Practice into Your Daily Life", and, for over 20 years, Keith has been sought after to energize diverse audiences across Canada, the United States, Mexico, Africa, Dubai, and Great Britain. He received his certified coach designation (CPCC) through The Co-Active Training Institute and is a certified leadership coach with The Leadership Circle. He was born and raised in Winnipeg, Manitoba, toured internationally as a professional musician and in 2006, became a top finalist on the hit television series "Canadian Idol".
Come together to Reimagine our legal industry.
And celebrate the 50th anniversary of the BC Legal Management Association.